[ad_1]

Still need to complete some of the Week 4 challenges in Fortnite Season 7? Thesquatingdog has you covered with an all-inclusive Cheat Sheet!
The first three weeks of Season 7 have already flown by, and Week 4 aims to bring a new set of interesting challenges for players to complete.
Each week, Thesquatingdog releases an in-depth Fortnite 'cheat sheet' which includes all of the challenge locations across the map and can be a huge help for those still searching.
While some challenges may be straightforward, such as destroying chairs or dealing damage with the pickaxe, others may need a tad more research to complete.
The full Week 4, Season 7 cheat sheet can be viewed below.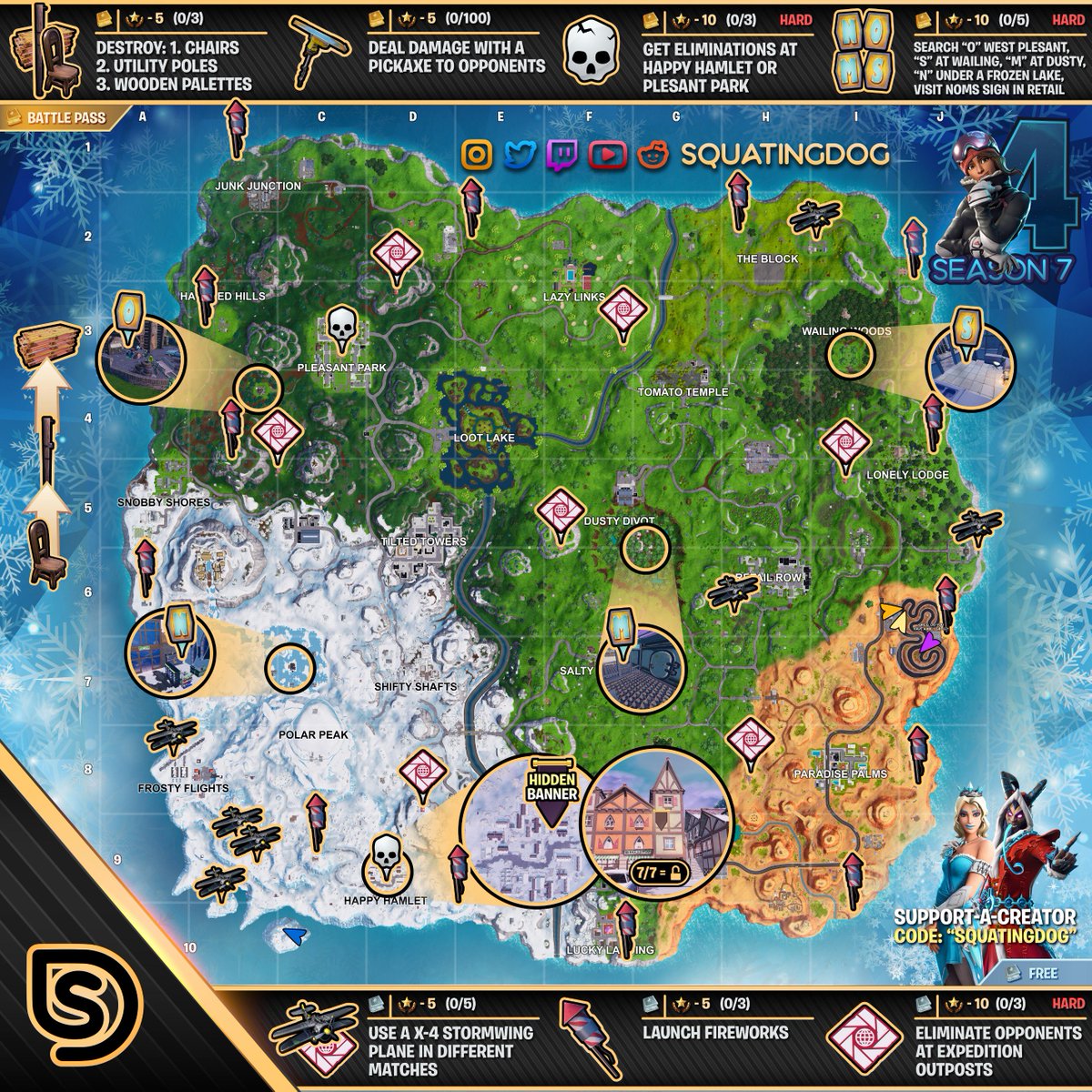 FREE CHALLENGES
BATTLE PASS CHALLENGES
Destroy

Stage 1: Destroy Chairs (1)
Stage 2: Destroy Wooden Utility Poles (1)
Final Stage: Destroy Wooden Palettes (1)

Deal damage with a pickaxe to opponents (100)
Eliminate opponents at Happy Hamlet or Pleasant Park (HARD) (3)
Search…

Stage 1: Search the letter "O" west of Pleasant Park (1)
Stage 2: Search the letter "S" in Wailing Woods (1)
Stage 3: Search the letter "M" in Dusty Divot (1)
Stage 4: Search the letter "N" under a frozen lake (1)
Final Stage: Visit the NOMS sign in Retail Row (1)
[ad_2]

Source link