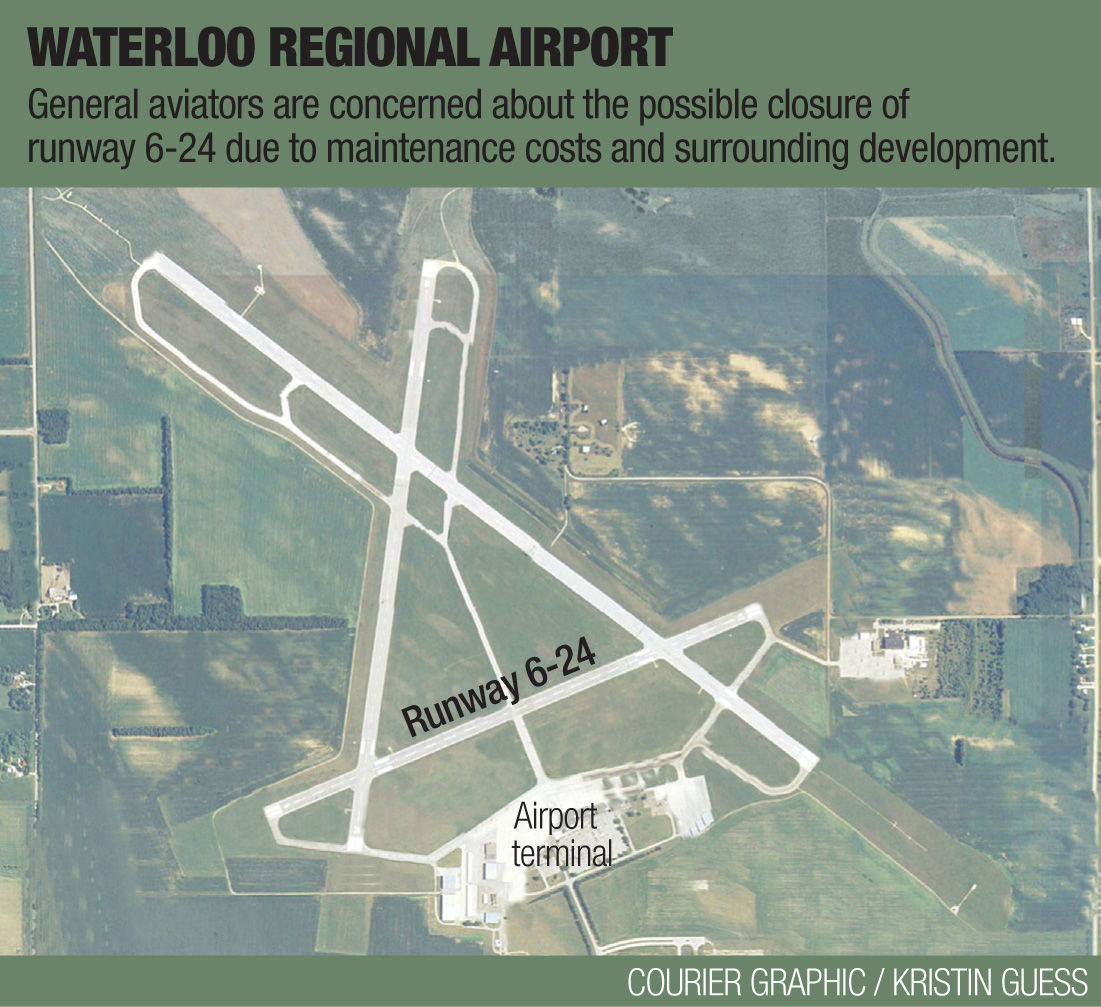 WATERLOO — A plan to shut down one of the Waterloo Regional Airport's runways is ready for takeoff.
Several City Council members said they support voting next week to decommission runway 6-24, the shortest of the airport's three takeoff and landing strips.
"We need to get this resolved and move on," said Councilwoman Sharon Juon, noting airport board members have been split on the issue.
Waterloo has the only airport in Iowa with three paved runways, and the Federal Aviation Administration has said it will not provide any financial support for runway 6-24 because the airport's other two runways can handle nearly all of the air traffic.
Airport Director Keith Kaspari has recommended closing the runway because its deteriorating condition has created safety and liability concerns. Cost estimates run from $300,000 for a short-term resurfacing effort to $1.9 million to rehabilitate the runway in a shorter and narrower format.
"Here we are today … at a crossroads," Kaspari said. "We don't have the funds to maintain it. We don't have the funds to improve it."
Kaspari's recommendation generated blowback last summer from general aviation pilots and Livingston Aviation, who urged the airport board to keep runway 6-24 open. They said the runway is important when strong crosswinds make the other two runways unsafe for small aircraft landings.